Regular price
$ 25.00 USD
Regular price
$ 50.00 USD
Sale price
$ 25.00 USD
Unit price
per
Sale
Sold out
Get ready to ignite your creativity and illuminate your home with our exciting Succulent Terrarium Soy candle-making workshop! In just 60 minutes, you'll create beautiful and personalized candles that will light up your life and your living space! You'll be guided through the candle-making process and provided with tips and tricks to ensure that your creation is perfect. And while your candle is solidifying, you'll have the chance to let your creative juices flow and design your very own custom labels.
DATE: Thursday, July 13, 2023 
TIME: 7:00 pm EST
LOCATION: Live, virtual event hosted through Zoom.
Select a fragrance in the drop-down menu. Scent options include:
Costal Cliffs - Fresh Ocean air, citrus and warm sandalwood. 
Mango Peach Nectar - Juicy, indulgent mango and ripe peach nectar 
Persian Passionfruit - A sweet and tart, passionfruit tropical blend
Sea Salt and Orchid - Soft florals with intoxicating ocean freshness
Tiger Lily - Serene floral lilac and honeysuckle
White Tea - Luxurious sweet and floral with fresh tea leaves
2. Select a succulent style in the drop-down menu. (Image above)
Rick the Prick (Torch Cactus)
Chloe the Cactus (Domino Cactus)
Fierce Flora (Haworthia Cooperi Cactus)
Marina Moonstone (Moonstone Cactus)
3. Select a color for your succulent in the drop-down menu. 
 PARTY INCLUDES:
60 Minutes of candle-making
Candle-making supplies including: Soy wax, 1 (4 oz candle tin) 1 cotton wick, Candle Colorant, Stirring Utensil, 1 Fragrance and 1 Succulent Topping
Two candles per person
Special candle labels to customize
Dedicated wax instructor
Small class size
Candle burning tips to encourage a long lasting, bold scent!
SUPPLIES YOU'LL NEED IN YOUR HOME:
Microwave or double broiler to warm your wax
Blow Dryer/Heat Gun/Lighter (Any one will work well)

WHAT'S THE WORD?
"Awesome class! The candles smell amazing! I learned some great nuggets to take home. Emerald is a great teacher! This class is a great girls night out!!" -Laverne

"I absolutely loved this class it was sooo much fun and I learned so many different tips on making candles and burning them. I definitely will be attending all events going forward." -Davena

"Fun way to spend a Saturday night with friends! Emerald was informative, sweet, and super helpful! Highly recommended!" -Erika

"The class was very informative and in an intimate setting. I made two candles which were super easy. The scents are amazing. The instructor was very pleasant, and this was an awesome experience. I can't wait to make more." -Shamar

"Great way to spend time with friends and learn to make candles! Who doesn't love BYOB!? Emerald is very cheerful and it's a great price!" -Bridget
COUPON CODES AND DISCOUNTS ARE NOT AVAILABLE FOR CANDLE-MAKING EVENTS.
Materials

100% Soy Wax
Cotton Wicks
Phthalate-Free Fragrance Oil
Essential Oil
Shipping & Returns

In stock/ seasonal items are usually shipped within 7 business days. Out-of-season/novelty items may take longer to ship as items are based on availability and are made-to-order.

Subscription boxes are shipped monthly after the 15th of each month.

Order inquiries may be sent to Info@GourmetCandle.org.

Returns must be shipped within 14 days of delivery receipt and are subjected to a 20% restocking fee. Refunds will be processed for returned orders of undamaged, unburned candles.
Dimensions

4 oz Candle Tins: 2.75"x2"
8 oz Candle Tins: 3.5"x2.25"
16 oz Candle Tins: 5.5"x2.25"
8 oz Candle Jars: 2.48"x3.54
Candle Pies in Box: 6"x6"x2"
Care Instructions

To maximize the life of your candles, keep wicks trimmed to 1/4 inch. Burn 3-4 hours per use. The fragrance of the candle is released when the wax is melted and pools across the surface of the candle. Please keep away from children and pets.
FAQ

FAQ: "ARE YOUR CANDLES STRONGLY SCENTED?"

Each floor plan for each home produces different results. Most get GREAT results with 1 candle (in medium 15 x 15 ft. to smaller rooms), while others need 2 candles. Understand that it is more difficult to fill open floor plan homes since the scent has to continue to travel and as the scent spreads over large areas it will get less intense. An average room with walls will keep the scent inside and of course create a more intense, strong scent.
Soy Candles Benefits

Each soy candle is eco-friendly and made with GMO free soy beans. Soy candles burn cleaner with less soot and burn longer than traditional paraffin candles. Soy candles are also very easy to clean up with soap and water if spilled. The candle tins may be cleaned out and either recycled or reused after the candle has completely burned out.
Candle Burn Time

4 oz Candle Tins: Up to 32 Hours
8 oz Candle Tins: Up to 50 Hours
16 oz Candle Tins: Up to 85 Hours
8 oz Candle Jars: Up to 50 Hours
Candle Pies in Box: Up to 50 Hours
Tell your FRIENDS!
View full details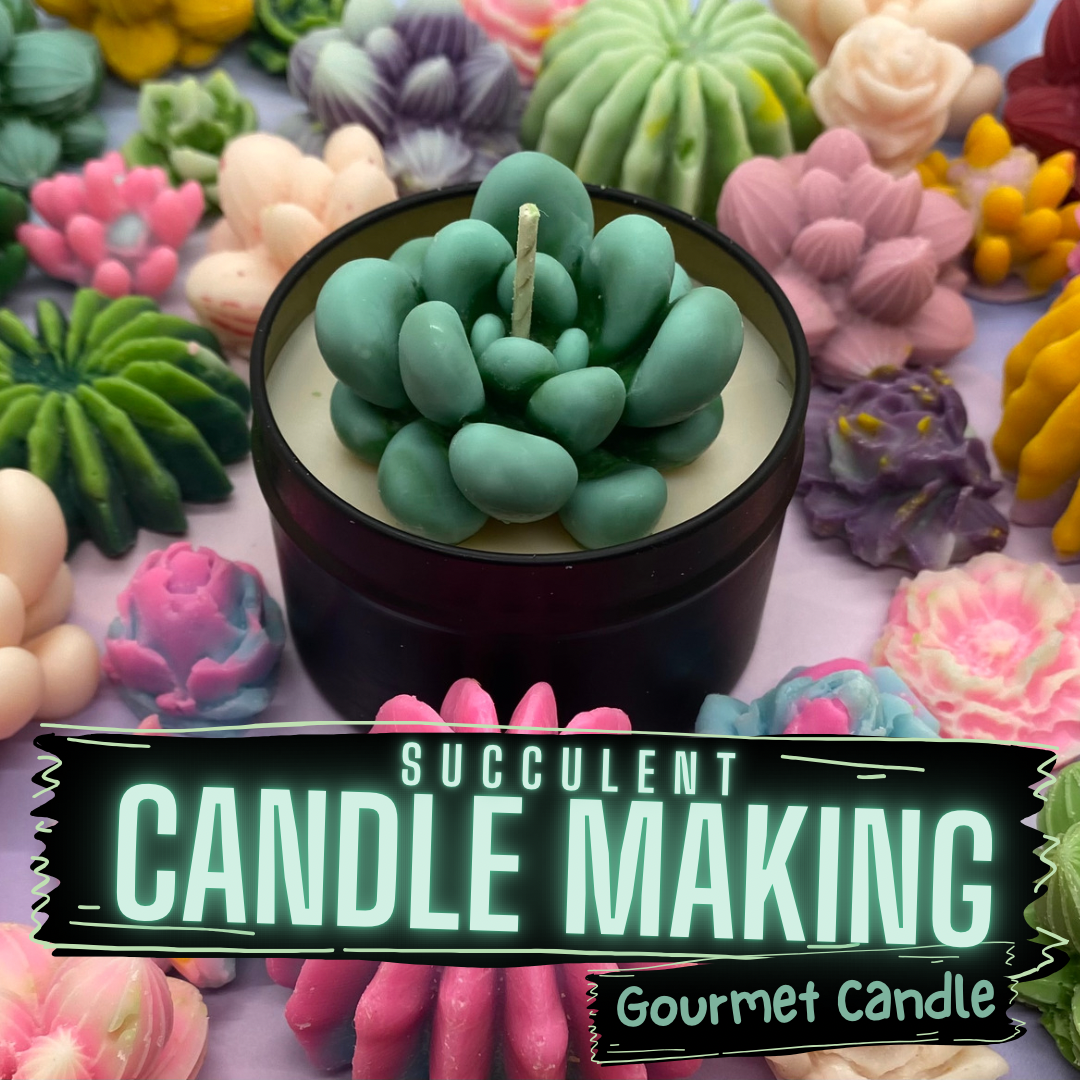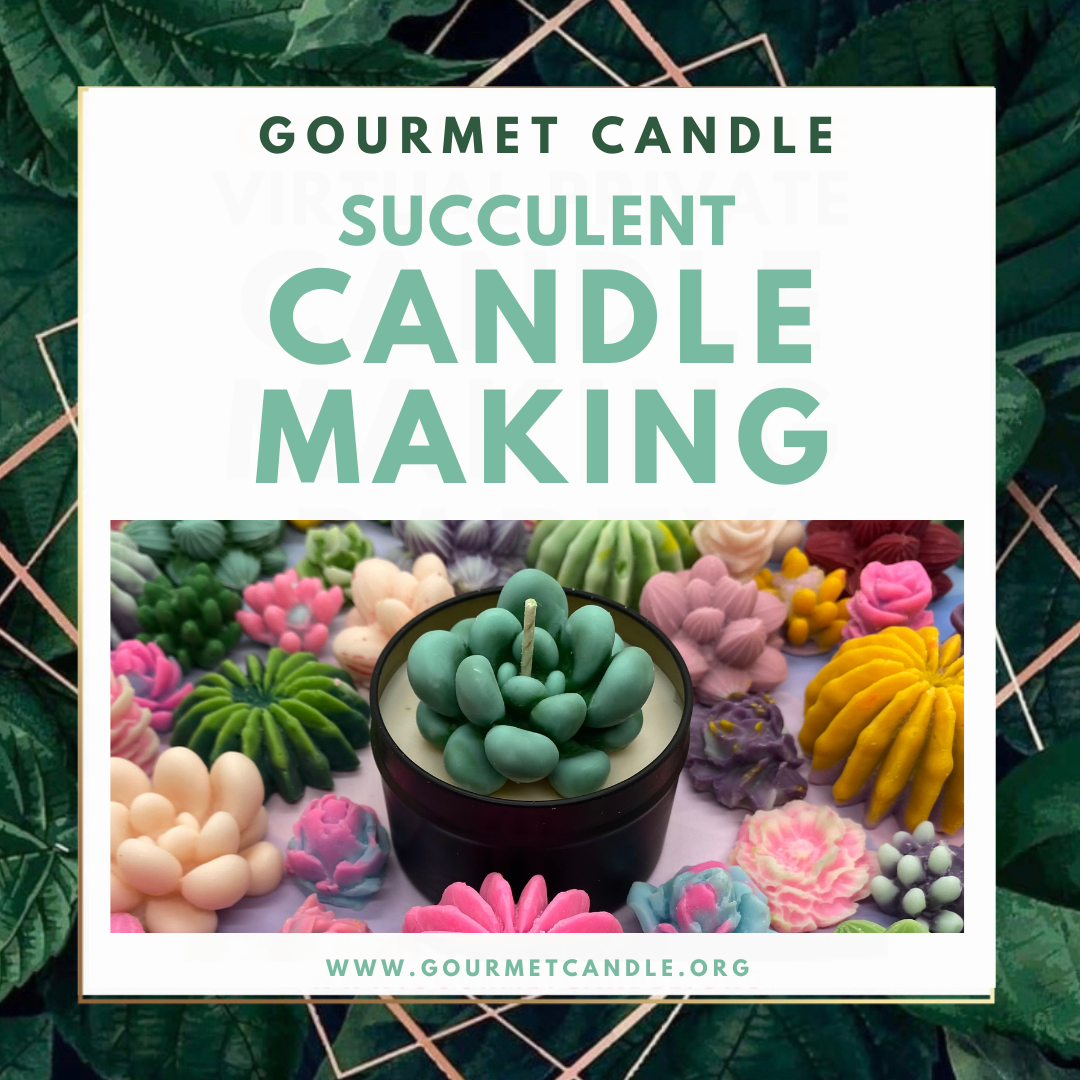 Free Shipping

Free U.S. Shipping for all order over $50. Offer excludes wholesale/bulk and custom orders.