Regular price
$ 22.00 USD
Regular price
Sale price
$ 22.00 USD
Unit price
per
Sale
Sold out
You close your eyes and inhale deeply. The sweet aroma of coconut cream pie fills your senses, transporting you to a blissful state of relaxation. The candle's creamy aroma, mixed with hints of vanilla, nutmeg, and cinnamon, brings to mind a warm, freshly-baked dessert. You can almost taste the rich, buttery crust and the smooth, velvety filling. The scent is so comforting and indulgent that you can't help but imagine yourself curled up on the couch, savoring a slice of pie while watching your favorite movie. As you sit back and let the fragrance wash over you, you feel your stress and worries melting away.

Delicate strands of smooth, velvety coconut custard intertwine, creating a mesmerizing pattern that adorns the crown of this delectable treat, as silken ribbons cascading across the surface, adding an elegant touch to the composition, while accompanied by a dusting of buttercream cookie crumbs that harmonize the aroma with a subtle crunch and a hint of indulgence.
The coconut cream pie scented candle is the perfect way to unwind and pamper yourself after a long, hectic day.
Materials

100% Soy Wax
Cotton Wicks
Phthalate-Free Fragrance Oil
Essential Oil
Shipping & Returns

In stock/ seasonal items are usually shipped within 7 business days. Out-of-season/novelty items may take longer to ship as items are based on availability and are made-to-order.

Subscription boxes are shipped monthly after the 15th of each month.

Order inquiries may be sent to Info@GourmetCandle.org.

Returns must be shipped within 14 days of delivery receipt and are subjected to a 20% restocking fee. Refunds will be processed for returned orders of undamaged, unburned candles.
Dimensions

4 oz Candle Tins: 2.75"x2"
8 oz Candle Tins: 3.5"x2.25"
16 oz Candle Tins: 5.5"x2.25"
8 oz Candle Jars: 2.48"x3.54
Candle Pies in Box: 6"x6"x2"
Care Instructions

To maximize the life of your candles, keep wicks trimmed to 1/4 inch. Burn 3-4 hours per use. The fragrance of the candle is released when the wax is melted and pools across the surface of the candle. Please keep away from children and pets.
FAQ

FAQ: "ARE YOUR CANDLES STRONGLY SCENTED?"

Each floor plan for each home produces different results. Most get GREAT results with 1 candle (in medium 15 x 15 ft. to smaller rooms), while others need 2 candles. Understand that it is more difficult to fill open floor plan homes since the scent has to continue to travel and as the scent spreads over large areas it will get less intense. An average room with walls will keep the scent inside and of course create a more intense, strong scent.
Soy Candles Benefits

Each soy candle is eco-friendly and made with GMO free soy beans. Soy candles burn cleaner with less soot and burn longer than traditional paraffin candles. Soy candles are also very easy to clean up with soap and water if spilled. The candle tins may be cleaned out and either recycled or reused after the candle has completely burned out.
Candle Burn Time

4 oz Candle Tins: Up to 32 Hours
8 oz Candle Tins: Up to 50 Hours
16 oz Candle Tins: Up to 85 Hours
8 oz Candle Jars: Up to 50 Hours
Candle Pies in Box: Up to 50 Hours
Tell your FRIENDS!
View full details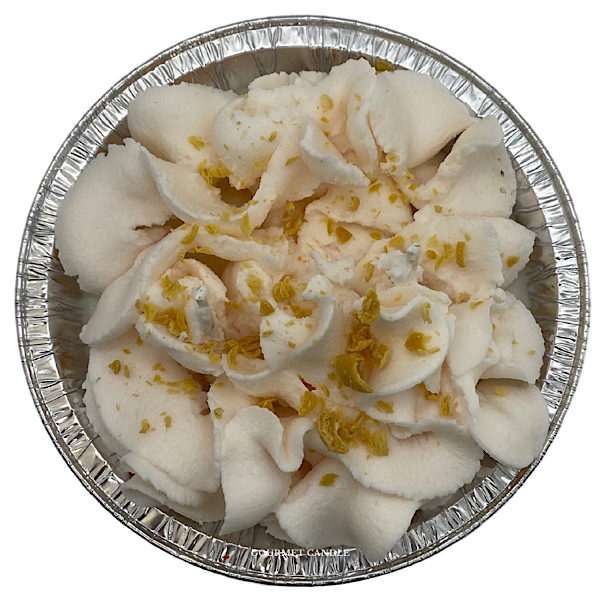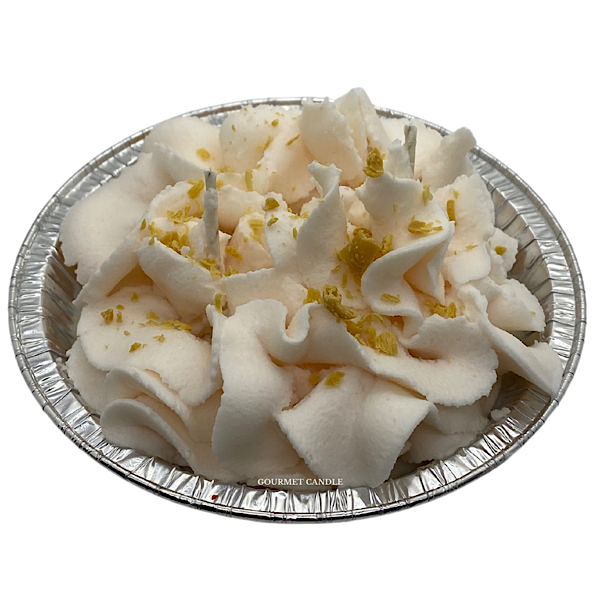 Free Shipping

Free U.S. Shipping for all order over $50. Offer excludes wholesale/bulk and custom orders.