Regular price
$ 60.00 USD
Regular price
$ 0.00 USD
Sale price
$ 60.00 USD
Unit price
per
Sale
Sold out
Are you ready for a candle-making experience that will ignite your creativity and leave you feeling refreshed and rejuvenated? Look no further than our candle-making party! We provide all the materials needed for you and your guests to create beautiful, customized candles that you can take home with you. From the wick to the wax, we'll guide you through the art of candle making to help you create a unique and aromatic masterpiece that suits your style and taste.
Whether you're a seasoned pro or a complete beginner, our events are perfect for all skill levels. Not only will you be able to express your creativity, but you'll also be able to unwind and pamper yourself with the soothing scents and warm glow of your handmade candle. Book now to secure your spot in this unforgettable event that promises to be the perfect way to break out of your routine and try something new.
Please note that a non-refundable deposit covering two guests is required to secure your booking.
PARTY INCLUDES:
90-120 Minutes of Candle Making 

Candle Making Supplies, Including: Soy Wax, 2 (4 oz) Candle Tins, Cotton Wicks, Candle Dye + Fragrance Oils

Two Candles Per Person

Special Candle Labels to Customize

Dedicated Wax Instructor

Small Class Size

Candle Burning Tips to Encourage A Long Lasting Bold Scent!

Interactive games with your guest  
ABOUT YOUR CANDLE PARTY
Are you ready for an event full of creativity, excitement and heavenly scents? Join us for our exclusive candle party
 that will light up your life and your living space with 
your very own personalized candles
!
In just 90-120 minutes, y
our guest will be guided through the candle-making process and provided with tips and tricks to ensure that your creation is perfect. And while your candle is solidifying, you'll have the chance to let your creative juices flow and design your very own custom labels. 
PRICES AND GUEST MINIMUMS
Tickets for this exclusive experience are only $30 per person and the more the merrier - we require a minimum of 10 guests to make this unforgettable event a reality. So, gather your friends and family and get ready for some fun, laughter, and heavenly scents! Don't miss out on this unique opportunity that's all about joy and relaxation. Get your tickets now!
"Awesome class! The candles smell amazing! I learned some great nuggets to take home. Emerald is a great teacher! This class is a great girls night out!!" -Laverne

"I absolutely loved this class it was sooo much fun and I learned so many different tips on making candles and burning them. I definitely will be attending all events going forward." -Davena

"Fun way to spend a Saturday night with friends! Emerald was informative, sweet, and super helpful! Highly recommended!" -Erika

"The class was very informative and in an intimate setting. I made two candles which were super easy. The scents are amazing. The instructor was very pleasant, and this was an awesome experience. I can't wait to make more." -Shamar

"Great way to spend time with friends and learn to make candles! Who doesn't love BYOB!? Emerald is very cheerful and it's a great price!" -Bridget
Thank you for choosing to participate in a Candle-Making Party! By completing this purchase, you are agreeing and consent to our Candle-Making Party Policies and Waiver of Liability, as well as our Terms and Conditions which can be found 
HERE
. These policies and terms ensure a safe and enjoyable experience for all participants. Thank you for your compliance and we look forward to crafting candles together during our party! 


PLEASE NOTE THAT COUPONS AND PROMO CODES MAY NOT BE USED FOR CANDLE-MAKING EVENTS.
Materials

100% Soy Wax
Cotton Wicks
Phthalate-Free Fragrance Oil
Essential Oil
Shipping & Returns

In stock/ seasonal items are usually shipped within 7 business days. Out-of-season/novelty items may take longer to ship as items are based on availability and are made-to-order.

Subscription boxes are shipped monthly after the 15th of each month.

Order inquiries may be sent to Info@GourmetCandle.org.

Returns must be shipped within 14 days of delivery receipt and are subjected to a 20% restocking fee. Refunds will be processed for returned orders of undamaged, unburned candles.
Dimensions

4 oz Candle Tins: 2.75"x2"
8 oz Candle Tins: 3.5"x2.25"
16 oz Candle Tins: 5.5"x2.25"
8 oz Candle Jars: 2.48"x3.54
Candle Pies in Box: 6"x6"x2"
Care Instructions

To maximize the life of your candles, keep wicks trimmed to 1/4 inch. Burn 3-4 hours per use. The fragrance of the candle is released when the wax is melted and pools across the surface of the candle. Please keep away from children and pets.
FAQ

FAQ: "ARE YOUR CANDLES STRONGLY SCENTED?"

Each floor plan for each home produces different results. Most get GREAT results with 1 candle (in medium 15 x 15 ft. to smaller rooms), while others need 2 candles. Understand that it is more difficult to fill open floor plan homes since the scent has to continue to travel and as the scent spreads over large areas it will get less intense. An average room with walls will keep the scent inside and of course create a more intense, strong scent.
Soy Candles Benefits

Each soy candle is eco-friendly and made with GMO free soy beans. Soy candles burn cleaner with less soot and burn longer than traditional paraffin candles. Soy candles are also very easy to clean up with soap and water if spilled. The candle tins may be cleaned out and either recycled or reused after the candle has completely burned out.
Candle Burn Time

4 oz Candle Tins: Up to 32 Hours
8 oz Candle Tins: Up to 50 Hours
16 oz Candle Tins: Up to 85 Hours
8 oz Candle Jars: Up to 50 Hours
Candle Pies in Box: Up to 50 Hours
Tell your FRIENDS!
View full details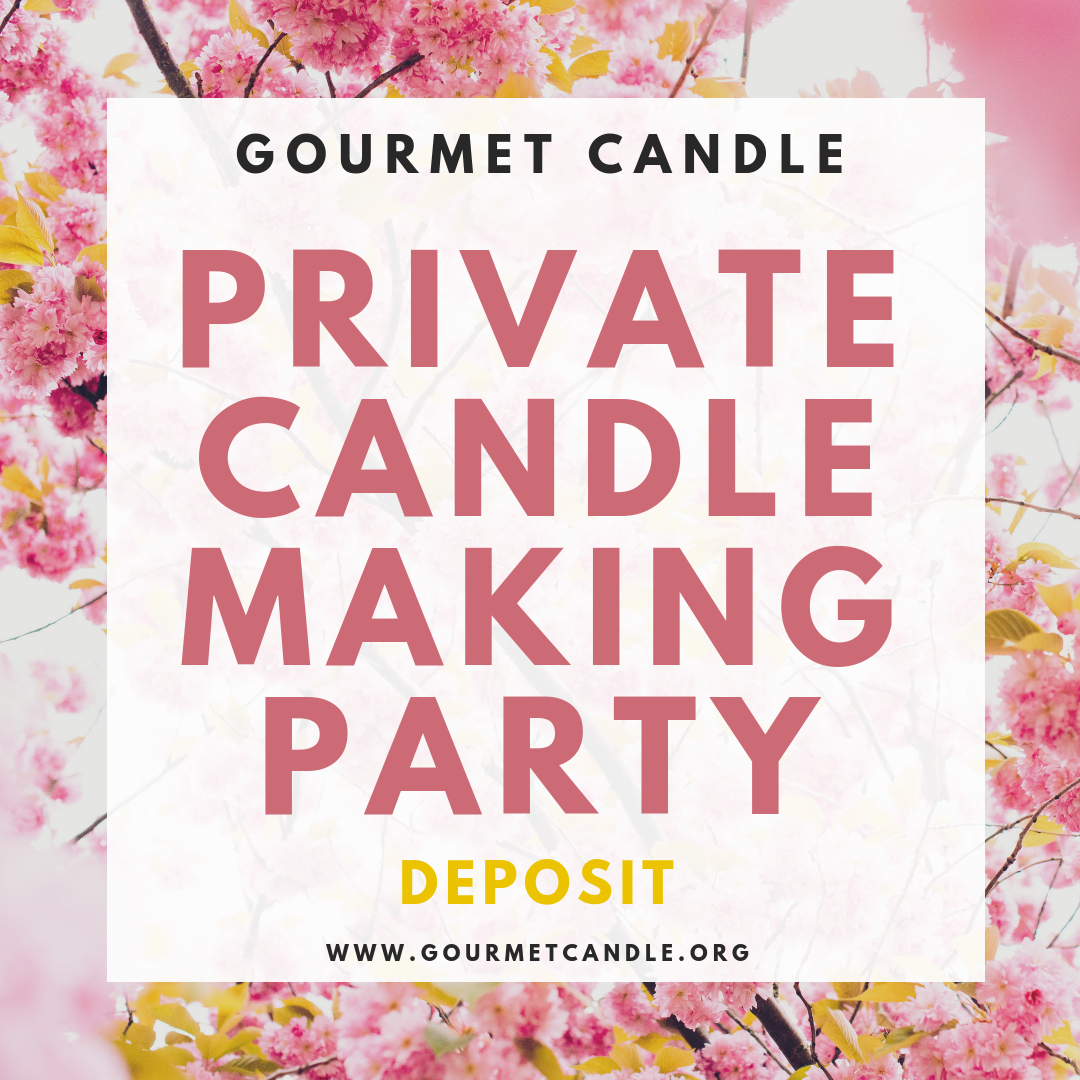 Free Shipping

Free U.S. Shipping for all order over $50. Offer excludes wholesale/bulk and custom orders.